Renewed hope and a better life for those suffering the devastation of domestic violence, drug abuse, and mental and emotional problems.
A Non-Profit Facility for Outpatient Mental Health and Chemical Dependency Treatment. Opened in April 1993 and serving the following communities:
Attalla, Athens, Centre, Fort Payne, Scottsboro, Guntersville, Decatur, and Huntsville.
Our mission is to provide effective, quality counseling in a faith-based atmosphere. Family Life Center offers outpatient services through Individual, Group Therapy, Intensive Outpatient Programs, Domestic Violence Groups, Employee Assistance Programs and Drug Testing for local companies.

Rapha Treatment Center is a private, non-profit, State Certified, faith based drug and alcohol treatment program.
Rapha was incorporated and began rehabilitation services in August 1997 as a 30-bed facility.
Today, Rapha Treatment Center is the largest (54 beds) faith based residential drug and alcohol treatment facility in the state with low and high intensity residential services offered on the same campus. A phased program approach allows continuity of care for up to one year of continuous residential recovery and facilitates a Recovery Oriented System of Care (ROSC). Rapha Ministries has grown to become a vital link to the City of Gadsden and the Etowah County judicial/corrections system and an asset to surrounding counties and the state of Alabama.
SERVICES:
American Society of Addiction Medicine (ASAM), 6 Dimension Adult Placement Assessments
Department of Transportation (DOT) Alcohol & Drug Assessments
Crisis Residential Treatment – ASAM Level of Care III.5 – Clinically Managed High Intensity
Residential Rehabilitation – ASAM Level of Care III.1 – Clinically Managed Low Intensity
Dual Diagnosis Capable – Referral to CED Mental Health Center
Vocational Rehabilitation – Referral to Alabama Department of Rehabilitation Services (ADRS)
Adult Education – Referral to Gadsden State Community College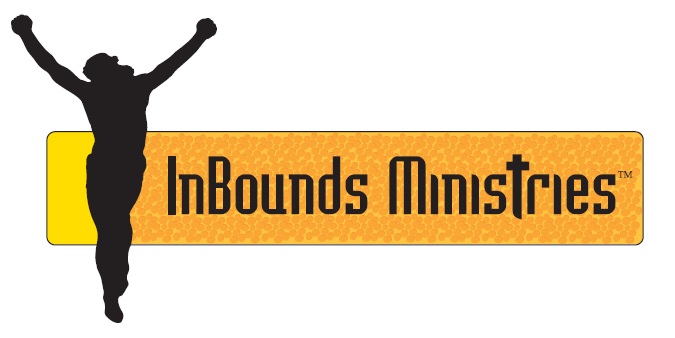 Inbound's Mission Statement:
InBounds Ministries uses sports to attract a wider audience. Sports tend to be a common denominator of most cultures. Gender doesn't matter. Race doesn't matter. Age doesn't matter. Sports cross those boundaries – as did Jesus – as does the Gospel – as does God's Word!
In an effort to maintain a balanced Biblical approach to ministry, we are committed to the Great Commission of evangelism and discipleship… carried out through the Great Commandment of loving God and loving others… via God's Great Game Plan (Acts 1:8) of local, national, and international outreach…
Todd has been serving in ministry for over 30 years, and this year marks 25 years of Lisa being a part of Team Burden! And we are still hand in hand and moving forward in missions…

The International Gospel Mission on Abaco was started in 1982 by Pastor Robin Weatherford.
He was born and raised on Man-O-War Cay, a small island off the mainland of Abaco. He grew up in a Christian home and was saved as a young boy. His godly parents, Robbie and Alice Weatherford, not only led him to the Lord, but also taught him to serve the Lord. Before going into the ministry, he worked and did many jobs, from construction to working with Albury's Ferry Service. In 1974 he met and married Myrna Collins. Three years later their first child, a daughter they named Tabitha, was born. Having a desire to serve the Lord, they traveled the Bahamian islands holding children's meetings and evangelical services, until Tabitha was three years old. He felt called to be a missionary and God showed him the need for a missionary right at his home.
In 1982, he began holding church services in a small broken down and abandoned building near one of the small Haitian villages. The church was originally known as the Creole Gospel Chapel since Pastor Robin Weatherford is affiliated with the Assemblies of Brethren in the Commonwealth of the Bahamas. In 1984, the Weatherford's were blessed with the birth of their second daughter and last child, Priscilla. With the constant inflow of Haitian refugees from Haiti, the church began to grow rapidly. That same year a piece of property was secured on Crockett Drive in Marsh Harbour and a new building consisting of a church apartment, Sunday School rooms, and a meeting area which could hold a congregation of 100 was began with the help of many people from around the world.

Focused on training and encouraging Bahamian and Haitian pastors to reach the next generation in the Bahamas.
For 40 plus years Randy and Paula have been going two to four weeks each year, to do ministry on the Out Islands of the Bahamas. Through those years, they have made contact with some of the most wonderful people. They have met young preachers that are discouraged and ready to quit. These Pastors have very little help and they feel abandoned and alone as they serve God on some of the remote islands. It is these Pastors and their wives that the Crowe's believe they can make a difference in.
Pastor Randy uses the airplane to fly into these smaller islands and help these young pastors reach their people with the Gospel. It is his desire to encourage the pastor, and Paula will help these young pastor's wives to build a ministry to reach women. Some of these islands are small and remote like Ragged Island with 81 residents and Current Island with just 35 residents. It is these Bahamian and Haitian pastors that Randy and Paula are helping to train and encourage to reach the next generation in the Bahamas.

MFI operates out of two hangars flying turbine-powered DC-3s to meet the needs of over 450 missions in the Bahamas, Haiti, the Dominican Republic, and wherever the Lord directs.
Don Beldin was just one man flying a small single-engine airplane in the 1960s for Youth for Christ evangelism in the Bahamas. Responding to need, Don began transporting other missionaries and equipment in his plane. In 1964, the Lord guided Don to incorporate Missionary Flights International (MFI) to meet the growing needs of Bible-centered missions. The need for air service increased, so MFI acquired larger planes and added new countries.
After 42 years in West Palm Beach, MFI moved to Fort Pierce, FL in 2006. Today, MFI operates out of two hangars flying turbine-powered DC-3s to meet the needs of over 450 missions in the Bahamas, Haiti, the Dominican Republic, and wherever the Lord directs. About 300 tons of cargo and 4,000 Christian workers are transported every year.
Ministries We Support
February 18, 2020